These provisions (including the Privacy Policy together with any other documents referred to in these provisions) set out the terms and conditions on which you may make use of the MadeinJersey.je website (the "Site"), whether as a guest or registered user ("Customer Terms").
We may update these Customer Terms (and the documents referred to in them) and any aspect of the Service from time to time and will notify such changes to you by uploading details of them on the Site. You should review the Customer Terms periodically for changes. By using the Site you agree to be bound by these Customer Terms.
If you do not agree to these Customer Terms then please do not use the Services or any part of them.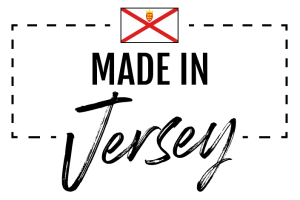 Who we are
We are Made in Jersey, part of the Shiny Koala family, and our website address is: MadeinJersey.je.
Accessing our Service
Access to the Services is permitted on a temporary basis, and we reserve the right to withdraw or amend the services we provide through the Site without notice. We will not be liable if for any reason any of the Services are unavailable at any time or for any period.
From time to time, we may restrict access to any or all of the Services, to users who have registered with us. Any personal data and other information provided by you is processed by us in accordance with our Privacy Policy. By providing any such personal data or other information you agree to the terms of our Privacy Policy.
If you choose, or you are provided with, a user identification code, password or any other piece of information as part of our security procedures, you must treat such information as confidential, and you must not disclose it to any third party. We have the right to disable any user identification code or password, whether chosen by you or allocated by us, at any time, if in our opinion you have failed to comply with any of the provisions of these Customer Terms.
It is your responsibility to ensure that all information (including your name and address) you upload to the Site, is correct and accurate. Ensure that you check all information before making a purchase.
Description of the Service
Please note that when you decide to purchase goods and/or services the resulting legal contract is between you and that Seller (hereafter referred to as 'Maker') and such contract shall compromise of these Customer Terms, the email confirmation of your order and the applicable details on the product page and you agree to be bound by all such provisions.
You should carefully review the Customer Terms, the email confirmation of your order and the applicable details on the product page in relation to the order. If there is any conflict or inconsistency between these Customer Terms and the email confirmation of your order or the applicable details on the product page, these Customer Terms shall prevail to the extent of the conflict or inconsistency.
We cannot give any undertaking, that goods and/or services you purchase from Makers through the Site will be of satisfactory quality, and this and any other such warranties (whether express or implied) are disclaimed by us absolutely to the fullest extent permitted by law. This disclaimer does not affect your statutory rights against the maker. Where you order goods and/or services through the Site we may disclose your customer information related to that transaction to the relevant Seller.
We are not responsible in any way for listings created on behalf of Makers and at no time do we possess any items offered for sale by Makers through the Site.
Disclaimer of Warranties and limitation of liability
To the fullest extent permitted by applicable laws, we disclaim responsibility for any harm resulting from your use of any part of the Service.
The Site is provided "as is" and "as available" and we expressly disclaim to the fullest extent permitted by law all express, implied and statutory warranties.
Nothing in these Customer Terms shall limit or exclude our liability for fraudulent misrepresentation, for death or personal injury resulting from our negligence or the negligence of our agents or employees or for any other liability that cannot be limited or excluded by law.
How contracts are formed between you and Makers
Each order you place shall be deemed to be an offer by you to purchase the goods and/or services specified within it subject to the Customer Terms and the applicable details on the product page.
No order shall be deemed to be accepted by the Maker until we (acting as the commercial agent of the Maker) issue an email acknowledgement of order. The contract between you and a Maker will relate only to those goods and/or services notified in the email acknowledgement of order.
Product Prices
Price(s) and / or availability of any Product offered by us on the Site are subject to change without notice.
If, for any reason, any Product is listed and offered at an incorrect price or with other incorrect information, we retain the right to refuse to supply such Product or to cancel any Transaction for such Product and to refund any payment which we may have received for any such Transaction.
You shall pay all charges incurred by you or on your behalf through your use of the Site, at the price or prices in effect at the time such charges are incurred, including without limitation any postage, shipping and / or handling charges.
Descriptions, Images, Information on products on the site
Descriptions of, images of, and / or references to Products offered by us on the Site have been provided to us by our Makers and are included on the Site for guidance purposes only. We do not, and we will not accept any liability for any inaccuracy in their use. They do not suggest, imply or confirm our recommendation, approval or endorsement of such Products.  Except to the extent prohibited by applicable law, we reserve the right, with or without prior notice, at our sole discretion, at times and dates of our selection, to change any or all such descriptions, images, and references and to limit or withdraw the availability of any Product(s) offered on the Site. This website and all of its content is protected by Jersey Intellectual Property Law as well as UK and International Copyright law. Copying, modifying, or distributing any part or content of the site for any reason, without prior written permission from Made in Jersey, is expressly prohibited.
Product Purchases By You On The Site
Should you choose to purchase any Products made available to you by us through the Site (each such purchase, a "Transaction"), you may be asked to supply certain information in connection with each Transaction, including without limitation your credit or debit card number or other payment account number, your billing address, your email address, your postal address or other shipping information.
By commencing a Transaction, you undertake and warrant to us that you are of a legal age to enter into this Agreement, or if you are not, that you have obtained parental or guardian consent to enter into this Agreement and are fully authorised and have a legal right to use the payment instrument which you intend to use to complete the Transaction.
Unless we expressly provide otherwise, all purchases and Transactions which you make on the Site are subject to this Agreement.
Payment methods
Purchases for goods and/or services you make with Makers may only be paid for using the payment methods we make available from time to time through our payment facility or by redeeming an email gift voucher against us to put towards your purchase of goods and/or services on the Site. In accepting or otherwise processing your payments related to the purchase of items from Makers, we act in the capacity as commercial agent of the Maker. In respect of all payment methods including gift vouchers, the Maker acknowledges and agrees that the valid payment by you to us or redemption of a gift voucher for the purchase of item(s) between you and the Maker will satisfy your obligation to pay the Maker for the relevant item(s) and consequently, any debt obligations owed by you to the Maker for the purchase of such items shall be extinguished at that time. You acknowledge that these Customer Terms, and/or any transaction made by you via madeinjersey.je, do not create or imply any partnership, joint venture or trust relationship between us, you and/or the Maker. The Maker further agrees that it will not seek recourse (legal or otherwise) against you for payment of items if you have validly paid us. All prices shall be shown in the applicable currency and payable in that currency. You accept that some banks may charge you an additional fee for certain transactions (for example, international transactions). You accept that item prices in the currencies displayed do not vary according to your location; delivery charges will vary depending on the destination to choose to have the item delivered. For delivery destinations within the EU prices include VAT or other sales taxes where applicable. For delivery destinations outside the EU, prices do not include VAT or other sales taxes.
Refusal of transaction
We may refuse to process a transaction for any reason or refuse service to anyone at any time at our sole discretion. We will not be liable to you or any third party by reason of so refusing or by reason of unwinding or suspending any transaction after processing has begun.
Delivery arrangements
Your shopping basket on the Site displays the goods you have chosen, the Maker who shall provide them and details of postage and packing. The delivery costs for each Maker vary according to the delivery methods they offer. Any delivery times quoted are in working days.
Import/Export regulations and duty
If you order goods from our Site for delivery outside of Jersey, they may be subject to import duties and taxes which are levied when the delivery reaches the specified destination. You will be responsible for payment of any such import duties and taxes. Please note that we have no control over these charges and cannot predict their amount. Please contact your local customs office for further information before placing your order.
Returns
Please see our Returns Policy if you wish to discuss or organise a return, replacement or refund of an item purchased through the Site. Unfortunately some items are non-cancellable and non-refundable.
Viruses, hacking and other offences
You must not misuse our Site or any part of the Service by introducing viruses, Trojans, worms, logic bombs or other material which is malicious or technologically harmful. You must not attempt to gain unauthorised access to our Site, the server on which our Site is stored or any server, computer or database connected to our Site. You must not attack our Site via a denial-of-service attack or a distributed denial-of-service attack.
By breaching this provision, you would commit a criminal offence under the Computer Misuse Act 1990. We will report any such breach to the relevant law enforcement authorities and we will co-operate with those authorities by disclosing your identity to them. In the event of such a breach, your right to use our Site will cease immediately.
Waiver
If we fail at any time to insist upon strict performance of any of your obligations under these Customer Terms, or if we fail to exercise any of the rights or remedies to which we are entitled under them, this shall not constitute a waiver of such rights or remedies and shall not relieve you from compliance with such obligations. A waiver by us of any default shall not constitute a waiver of any subsequent default. No waiver by us of any of these Customer Terms shall be effective unless it is expressly stated to be a waiver and is communicated to you in writing.
Severability
If any of these Customer Terms are determined by any competent authority to be invalid, unlawful or unenforceable to any extent, such term, condition or provision will to that extent be severed from the remaining terms, conditions and provisions which will continue to be valid to the fullest extent permitted by law.
Entire agreement
These Customer Terms and any documents expressly referred to in them constitute the entire agreement between us and supersedes and extinguishes all previous drafts, agreements, arrangements and understandings between us, whether written or oral, relating to its subject matter. Each of us agrees that neither we nor you shall have any remedies in respect of any representation or warranty (whether made innocently or negligently) that is not set out in these Customer Terms or any documents expressly referred to in them. Neither of us shall have any claim for innocent or negligent misrepresentation based upon any statement in these Customer Terms and any documents expressly referred to in them.
Force majeure
Where we or a Maker are prevented from or delayed in carrying out obligations under these Customer Terms due to circumstances beyond our or the Maker's reasonable control including, without limitation, acts of God, governmental actions, war or national emergency, riot, civil commotion, fire, explosion, flood, inclement weather, epidemic, lock-outs, strikes or other labour disputes (whether or not relating to the Maker's workforce), or restraints or delays affecting carriers or an inability or delay in obtaining supplies of adequate or suitable materials then either our or the Maker's (as the case may be) performance of its obligations shall be postponed for the period of time that the circumstances continue.
Law and jurisdiction
Unless otherwise specifically agreed the Terms and this Agreement shall be subject to and construed in accordance with Jersey, Channel Islands, Law and is subject to the exclusive jurisdiction of the Courts of Jersey. It is hereby deemed that the Agreement is made in the jurisdiction of the Royal Court of Jersey and is not subject to any other jurisdiction or laws, unless as otherwise may be expressly stated in this Agreement.
Feedback and Complaints
General comments, feedback and complaints about the Site are welcome, please contact us by email info@madeinjersey.je.
Other applicable terms and conditions
Additional terms and conditions may apply to certain of our products and services. This will be updated when applicable.
Last amended 6th April 2020.